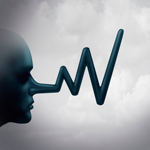 Galvin Legal is launching an investigation on behalf of investors who may have suffered losses investing with Ryan Murnane. If you suffered losses investing with Ryan Murnane, then Galvin Legal may be able to help you recover your losses in a Financial Industry Regulatory Authority ("FINRA") arbitration claim.
Ryan Murnane (CRD# 4784140)
As of November 14, 2019, Ryan Murnane's FINRA BrokerCheck Report contains the following:
SUSPENDED: FINRA has suspended this individual from acting as a broker. Please see the detailed report for more information
Disclosure Events
8 Customer Dispute(s)
3 Regulatory Event(s)
1 Employment Separation After Allegations
2 Judgment(s)/Lien(s)
Current and Previous Registrations
01/12/2017 – 04/03/2017 ALEXANDER CAPITAL, L.P. (CRD#:40077) NEW YORK, NY
07/15/2015 – 02/07/2017 WOODSTOCK FINANCIAL GROUP, INC. (CRD#:38095) STATEN ISLAND, NY
11/25/2013 – 07/16/2015 ALEXANDER CAPITAL, L.P. (CRD#:40077) NEW YORK, NY
10/18/2010 – 12/03/2013 ROCKWELL SECURITIES LLC (CRD#:142483) NEW YORK, NY
02/24/2006 – 11/09/2010 J.P. TURNER & COMPANY, L.L.C. (CRD#:43177) HAUPPAUGE, NY
02/11/2005 – 03/02/2006 GRANITE ASSOCIATES, INC (CRD#:46682) MELVILLE, NY
04/26/2004 – 02/17/2005 S.W. BACH & COMPANY (CRD#:43522) PORT WASHINGTON, NY
FINRA requires brokerage firms to conduct due diligence on investments and to conduct a suitability analysis when recommending securities to a customer that takes into account the customer's knowledge and experience. Brokerage firms that fail to conduct adequate due diligence or that make unsuitable recommendations can be held responsible for the customer's losses in a FINRA arbitration claim.
If you suffered losses investing with Ryan Murnane and would like a free consultation with a securities attorney, then please call Galvin Legal at 1-800-405-5117.
This information is all publicly available and provided to you by Galvin Legal.
Galvin Legal is a national securities arbitration, securities mediation, securities litigation, securities fraud, securities regulation and compliance, and investor protection law practice. For more information on Galvin Legal and its representation of investors, please visit www.galvinlegal.com or call 1-800-405-5117.