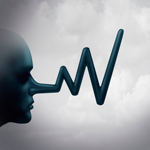 Galvin Legal, PLLC is launching an investigation on behalf of investors who may have suffered losses investing with Canaccord Genuity. If you suffered losses investing with Canaccord Genuity, then Galvin Legal, PLLC may be able to help you recover your losses in a Financial Industry Regulatory Authority ("FINRA") arbitration claim.
Canaccord Genuity
(CRD# 1020)
(SEC# 8-3271)
As of April 4, 2020, Canaccord Genuity's FINRA BrokerCheck Report contains the following:
42

Regulatory Event Disclosures
1

Bond Disclosures
Main Office Location
535 MADISON AVENUE
NEW YORK, NY 10022
UNITED STATES
Mailing Address
99 HIGH STREET
BOSTON, MA 02110
UNITED STATES
Business Telephone Number
212-389-8000
Direct Owners and Executive Officers
CANACCORD ADAMS (DELAWARE) INC., PARENT
BARLOW, JEFFREY GRIFFIN (CRD#:2277052), PRESIDENT, EXECUTIVE DIRECTOR
DALY, DIANE MOTTOLA (CRD#:2372551), CHIEF COMPLIANCE OFFICER
DAVIAU, DANIEL JOSEPH (CRD#:6096472), NON- EXECUTIVE DIRECTOR
MACFAYDEN, DONALD DUNCAN (CRD#:5390198), EXECUTIVE DIRECTOR, CFO & FINANCIAL & OPERATIONS PRINCIPAL
TOTH, STEPHEN MICHAEL (CRD#:2867919), CHIEF OPERATING OFFICER
VILES, ANDREW FOSTER (CRD#:4716460), GENERAL COUNSEL, EXECUTIVE DIRECTOR
WHALING, MARK DRISCOLL (CRD#:3100523), EXECUTIVE DIRECTOR
FINRA requires brokerage firms to conduct due diligence on investments and to conduct a suitability analysis when recommending securities to a customer that takes into account the customer's knowledge and experience. Brokerage firms that fail to conduct adequate due diligence or that make unsuitable recommendations can be held responsible for the customer's losses in a FINRA arbitration claim.
If you suffered losses investing with Canaccord Genuity and would like a free consultation with a securities attorney, then please call Galvin Legal, PLLC at 1-800-405-5117.
This information is all publicly available and is being provided to you by Galvin Legal, PLLC.
Galvin Legal, PLLC is a national securities arbitration, securities mediation, securities litigation, securities fraud, securities regulation and compliance, and investor protection law practice. For more information on Galvin Legal, PLLC and its representation of investors, please visit www.galvinlegal.com or call 1-800-405-5117.