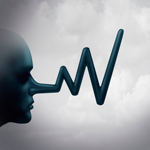 Galvin Legal, PLLC is launching an investigation on behalf of investors who may have suffered losses investing with Capital Investment Group. If you suffered losses investing with Capital Investment Group, then Galvin Legal, PLLC may be able to help you recover your losses in a Financial Industry Regulatory Authority ("FINRA") arbitration claim.
Capital Investment Group
(CRD# 14752)
(SEC# 8-31225)
As of April 4, 2020, Capital Investment Group's FINRA BrokerCheck Report contains the following:
5

Regulatory Event Disclosures
2

Arbitration Disclosures
Main Office Location
100 E. SIX FORKS ROAD
STE 200
RALEIGH, NC 27609
UNITED STATES
Mailing Address
P.O. BOX 32249
RALEIGH, NC 27622
UNITED STATES
Business Telephone Number
919-831-2370
Direct Owners and Executive Officers
R.B.S.B. FAMILY TRUST, OWNER
NICHOLSON, WILLIAM BATEMAN SR (CRD#:2585041), SHAREHOLDER
BATTLE, RICHARD STAATS (CRD#:2349045), SHAREHOLDER
BROOKS, BENJAMIN TIMOTHY III (CRD#:2206321), PRESIDENT
BRYANT, RICHARD KING (CRD#:1069685), CEO/TREASURER/FINOP/CO-TRUSTEE
DRESSLER, KURT ALAN (CRD#:2381036), SHAREHOLDER
EDDINS, WILLIAM HAROLD JR (CRD#:1724993), ASSISTANT VICE PRESIDENT
HARDEN, RONALD TODD (CRD#:1528810), SHAREHOLDER
KING, RONALD LEE (CRD#:2530489), CHIEF COMPLIANCE OFFICER
MCDONALD, CORNELIUS TRAWICK III (CRD#:1288377), ASSISTANT VICE PRESIDENT
SADLER, SUZANNE BRYANT (CRD#:6313854), CO-TRUSTEE
FINRA requires brokerage firms to conduct due diligence on investments and to conduct a suitability analysis when recommending securities to a customer that takes into account the customer's knowledge and experience. Brokerage firms that fail to conduct adequate due diligence or that make unsuitable recommendations can be held responsible for the customer's losses in a FINRA arbitration claim.
If you suffered losses investing with Capital Investment Group and would like a free consultation with a securities attorney, then please call Galvin Legal, PLLC at 1-800-405-5117.
This information is all publicly available and is being provided to you by Galvin Legal, PLLC.
Galvin Legal, PLLC is a national securities arbitration, securities mediation, securities litigation, securities fraud, securities regulation and compliance, and investor protection law practice. For more information on Galvin Legal, PLLC and its representation of investors, please visit www.galvinlegal.com or call 1-800-405-5117.