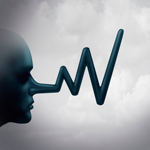 Galvin Legal, PLLC is launching an investigation on behalf of investors who may have suffered losses investing with Chelsea Financial Services. If you suffered losses investing with Chelsea Financial Services, then Galvin Legal, PLLC may be able to help you recover your losses in a Financial Industry Regulatory Authority ("FINRA") arbitration claim.
Chelsea Financial Services
(CRD# 47770)
(SEC# 8-51916)
As of April 4, 2020, Chelsea Financial Services's FINRA BrokerCheck Report contains the following:
3 Regulatory Event Disclosures
UPDATE 4/9/2020: According to the public records on FINRA's website, on December 4, 2019, the regulator reportedly sanctioned Chelsea Financial Services (CRD No. 47770, Staten Island, NY) with a censure and a $15,000 fine. FINRA's findings state that from January 2016 through July 2018, Chelsea Financial allegedly failed to establish and maintain a supervisory system, and failed to establish, maintain, and enforce written supervisory procedures involving excessive trading. In addition, Chelsea Financial and the Firm's designated supervisory principal responsible for conducting suitability reviews allegedly failed to reasonably supervise a former registered representative who purportedly recommended unsuitable and excessive trading in three customer accounts. FINRA's sanctions reportedly include restitution to the customers in the total amount of $68,899, plus interest, in addition to the censure and fine. Chelsea's supervisory principal was reportedly suspended for 3 months and also fined $10,000 for the above allegations. He will also reportedly be required to attend and satisfactorily complete 40 hours of continuing education concerning supervisory responsibilities by a provider not unacceptable to FINRA, according to the AWC. For FINRA's full findings see FINRA Case # 2018059111001.
Main Office Location
242 MAIN STREET
STATEN ISLAND, NY 10307
UNITED STATES
Mailing Address
242 MAIN STREET
STATEN ISLAND, NY 10307
UNITED STATES
Business Telephone Number
718-967-8400
Direct Owners and Executive Officers
FINRA requires brokerage firms to conduct due diligence on investments and to conduct a suitability analysis when recommending securities to a customer that takes into account the customer's knowledge and experience. Brokerage firms that fail to conduct adequate due diligence or that make unsuitable recommendations can be held responsible for the customer's losses in a FINRA arbitration claim.
If you suffered losses investing with Chelsea Financial Services and would like a free consultation with a securities attorney, then please call Galvin Legal, PLLC at 1-800-405-5117.
This information is all publicly available and is being provided to you by Galvin Legal, PLLC.
Galvin Legal, PLLC is a national securities arbitration, securities mediation, securities litigation, securities fraud, securities regulation and compliance, and investor protection law practice. For more information on Galvin Legal, PLLC and its representation of investors, please visit www.galvinlegal.com or call 1-800-405-5117.