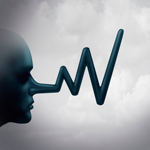 UPDATE 4/11/2020: According to FINRA's February 2020 Disciplinary Actions: "Cowen and Company, LLC (CRD #7616, New York, New York) December 17, 2019 – An AWC was issued in which the firm was censured, fined $120,000, of which $44,400 is payable to FINRA, and required to revise its WSPs. Without admitting or denying the findings, the firm consented to the sanctions and to the entry of findings that it violated the Securities Exchange Act of 1934 Rule 101 of Regulation M by bidding for a covered security and purchasing a covered security during a restricted period while acting as a distribution participant participating in a distribution of securities on behalf of an issuer. The findings stated that the firm failed to provide complete and/or timely notifications to FINRA in connection with the distributions as required by FINRA Rule 5190. The findings also stated that the firm failed to establish, maintain and enforce written procedures to supervise the types of business that it engaged in and the activities of its associated persons that were reasonably designed to achieve compliance with Exchange Act Rule 101 of Regulation M and FINRA Rule 5190. (FINRA Case #2014040293001)"
Galvin Legal, PLLC is launching an investigation on behalf of investors who may have suffered losses investing with Cowen and Company. If you suffered losses investing with Cowen and Company, then Galvin Legal, PLLC may be able to help you recover your losses in a Financial Industry Regulatory Authority ("FINRA") arbitration claim.
Cowen and Company
(CRD# 7616)
(SEC# 8-22522)
As of April 4, 2020, Cowen and Company's FINRA BrokerCheck Report contains the following:
38

Regulatory Event Disclosures
8

Arbitration Disclosures
Main Office Location
599 LEXINGTON AVENUE
20TH FLOOR
NEW YORK, NY 10022
UNITED STATES
Mailing Address
599 LEXINGTON AVENUE
20TH FLOOR
NEW YORK, NY 10022
UNITED STATES
Business Telephone Number
646-562-1010
Direct Owners and Executive Officers
COWEN HOLDINGS, INC., DIRECT PARENT
CHARNEY, DANIEL S. (CRD#:2158255), CO-PRESIDENT
COHEN, STEVEN ANDREW (CRD#:2218249), CHIEF COMPLIANCE OFFICER
FAGIN, ROBERT BENJAMIN (CRD#:2793090), DIRECTOR OF RESEARCH
HOLMES, JOHN (CRD#:1281617), CHIEF OPERATING OFFICER AND PRINCIPAL OPERATIONS OFFICER
JORDAN, FRANCIS (CRD#:5634167), PRINCIPAL FINANCIAL OFFICER
KHOWONG, PHONGSY (CRD#:2379055), FINOP
NIZICH, MATTHEW JOHN (CRD#:2119564), REGISTERED OPTIONS AND SECURITY FUTURES PRINCIPAL
SOLOMON, JEFFREY MARC (CRD#:2133254), CHIEF EXECUTIVE OFFICER
WIESENECK, LARRY SCOTT (CRD#:2277006), CO-PRESIDENT
FINRA requires brokerage firms to conduct due diligence on investments and to conduct a suitability analysis when recommending securities to a customer that takes into account the customer's knowledge and experience. Brokerage firms that fail to conduct adequate due diligence or that make unsuitable recommendations can be held responsible for the customer's losses in a FINRA arbitration claim.
If you suffered losses investing with Cowen and Company and would like a free consultation with a securities attorney, then please call Galvin Legal, PLLC at 1-800-405-5117.
This information is all publicly available and is being provided to you by Galvin Legal, PLLC.
Galvin Legal, PLLC is a national securities arbitration, securities mediation, securities litigation, securities fraud, securities regulation and compliance, and investor protection law practice. For more information on Galvin Legal, PLLC and its representation of investors, please visit www.galvinlegal.com or call 1-800-405-5117.