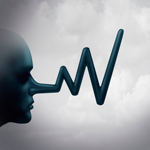 UPDATE 4/11/2020: According to FINRA's February 2020 Disciplinary Actions: "D.A. Davidson & Co. (CRD #199, Great Falls, Montana) December 2, 2019 – An AWC was issued in which the firm was censured, fined $85,000 and required to provide to FINRA a plan for reviewing the securities detailed in the AWC to identify and then provide notice to the issuers of inaccuracies in the issue price certificates. Without admitting or denying the findings, the firm consented to the sanctions and to the entry of findings that in connection with municipal offerings, it provided inaccurate or misleading statements in its issue price certificates related to the percentage of each maturity that was sold, or was reasonably expect to be sold, to the public. The findings stated that the firm failed to establish and maintain a supervisory system and WSPs that were reasonably designed to ensure the accuracy of the representations the firm made to issuers in its issue price certificates. The firm relied on bankers and bond counsel to prepare and execute issue price certificates without any process or procedure for verifying the accuracy of the firm's statements based on available information regarding whether at least ten percent of each maturity had actually been sold to the public. (FINRA Case #2017055363301)"
Galvin Legal, PLLC is launching an investigation on behalf of investors who may have suffered losses investing with D A  Davidson & Co.. If you suffered losses investing with D A  Davidson & Co., then Galvin Legal, PLLC may be able to help you recover your losses in a Financial Industry Regulatory Authority ("FINRA") arbitration claim.
D A  Davidson & Co.
(CRD# 199)
(SEC# 801-45761, 8-2399)
As of April 4, 2020, D A  Davidson & Co.'s FINRA BrokerCheck Report contains the following:
39

Regulatory Event Disclosures
7

Arbitration Disclosures
Main Office Location
8 THIRD STREET NORTH
GREAT FALLS, MT 59401-3104
UNITED STATES
Mailing Address
P.O. BOX 5015
GREAT FALLS, MT 59403-5015
UNITED STATES
Business Telephone Number
406-727-4200
Direct Owners and Executive Officers
D.A. DAVIDSON COMPANIES, HOLDING COMPANY
AUSTIN, TIMOTHY GEORGE (CRD#:1980963), SVP, CHIEF OPERATIONS OFFICER
BEAUPREZ, JACQUELINE ANN (CRD#:4075012), SVP, CCO & GENERAL COUNSEL
CROWELL, DONALD WARREN JR (CRD#:1320520), DIRECTOR
DISPENSE, MARC RUSSELL (CRD#:4655410), PRESIDENT FIXED INCOME CAPITAL MARKETS
GIESE, MONTE WAYNE (CRD#:2272607), PRESIDENT OF EQUITY CAPITAL MARKETS
KERR, JAMES PATRICK (CRD#:824040), CEO, D.A. DAVIDSON COMPANIES, DIRECTOR
NICHOLSON, THOMAS CHARLES (CRD#:1301932), PRINCIPAL OPERATIONS OFFICER
PURPURA, MICHAEL JOSEPH (CRD#:2095576), PRESIDENT, WEALTH MANAGEMENT, DIRECTOR
WITEBY, SCOTT MICHAEL (CRD#:5198925), SVP, CHIEF FINANCIAL OFFICER, DIRECTOR
FINRA requires brokerage firms to conduct due diligence on investments and to conduct a suitability analysis when recommending securities to a customer that takes into account the customer's knowledge and experience. Brokerage firms that fail to conduct adequate due diligence or that make unsuitable recommendations can be held responsible for the customer's losses in a FINRA arbitration claim.
If you suffered losses investing with D A  Davidson & Co. and would like a free consultation with a securities attorney, then please call Galvin Legal, PLLC at 1-800-405-5117.
This information is all publicly available and is being provided to you by Galvin Legal, PLLC.
Galvin Legal, PLLC is a national securities arbitration, securities mediation, securities litigation, securities fraud, securities regulation and compliance, and investor protection law practice. For more information on Galvin Legal, PLLC and its representation of investors, please visit www.galvinlegal.com or call 1-800-405-5117.