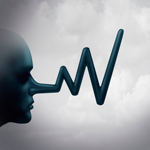 Galvin Legal, PLLC is launching an investigation on behalf of investors who may have suffered losses investing with HSBC Securities. If you suffered losses investing with HSBC Securities, then Galvin Legal, PLLC may be able to help you recover your losses in a Financial Industry Regulatory Authority ("FINRA") arbitration claim.
HSBC Securities (CRD# 19585) (SEC# 801-64563, 8-41562)
As of April 4, 2020, HSBC Securities's FINRA BrokerCheck Report contains the following:
60

Regulatory Event Disclosures
7

Arbitration Disclosures

UPDATE 4/14/2020: According to the SEC, it has censured and fined HSBC Securities $725,000 over alleged failures in disclosure of conflicts of interest in its wrap program. Between November 2015 and August 2017, the Firm allegedly misled its current and prospective advisory clients by failing to disclose conflicts of interest related to how it compensated its dually registered investment advisor representatives in the Firm's retail banking and wealth management unit. In its Form ADV submissions, as well as in its wrap fee program brochures, the firm allegedly stated that the representatives were compensated based on non-financial factors. The Firm also allegedly failed to implement written policies and procedures designed to prevent violations of the Investment Advisers Act of 1940's provisions on representatives' compensation, according to the SEC.
Main Office Location
452 FIFTH AVENUE
NEW YORK CITY, NY 10018
UNITED STATES
Mailing Address
1421 W. SHURE DRIVE
SUITE 100
ARLINGTON HEIGHTS, IL 60004
UNITED STATES
Business Telephone Number
224-880-7116
Direct Owners and Executive Officers
HSBC MARKETS (USA), INC., PARENT
BRANDAO, ANDRE GUILHERME (CRD#:2461982), PRESIDENT/CEO/DIRECTOR
CARR, SUZANNA MAUD (CRD#:6451182), DIRECTOR
FLANIGAN, MATTHEW JOHN III (CRD#:2234890), HEAD OF OPERATIONS/CHIEF OPERATING OFFICER/PRINCIPAL OPERATIONS OFFICER
LOMBARDO, STEVEN NICHOLAS (CRD#:1930093), CHIEF FINANCIAL OFFICER/PRINCIPAL FINANCIAL OFFICER
MCDOUGALL, SHAUN MICHAEL (CRD#:4869146), DIRECTOR AND OFFICER
RUGGIERO, JOHN HENRY (CRD#:2294079), CHIEF COMPLIANCE OFFICER – INVESTMENT ADVISER
SAHADI, NICHOLAS MITCHELL (CRD#:4044856), CHIEF COMPLIANCE OFFICER – BD
SELBER, BLAIR C (CRD#:7007566), DIRECTOR
WEIGAND, FRANK JOSEPH, GENERAL COUNSEL
FINRA requires brokerage firms to conduct due diligence on investments and to conduct a suitability analysis when recommending securities to a customer that takes into account the customer's knowledge and experience. Brokerage firms that fail to conduct adequate due diligence or that make unsuitable recommendations can be held responsible for the customer's losses in a FINRA arbitration claim.
If you suffered losses investing with HSBC Securities and would like a free consultation with a securities attorney, then please call Galvin Legal, PLLC at 1-800-405-5117.
This information is all publicly available and is being provided to you by Galvin Legal, PLLC.
Galvin Legal, PLLC is a national securities arbitration, securities mediation, securities litigation, securities fraud, securities regulation and compliance, and investor protection law practice. For more information on Galvin Legal, PLLC and its representation of investors, please visit www.galvinlegal.com or call 1-800-405-5117.
Formerly Known As, Aliases, and Affiliates
CARROLL MCENTEE & MCGINLEY INCORPORATED, INVESTDIRECT, CARROLL MCENTEE & MCGINLEY INCORPORATED, INVESTDIRECT