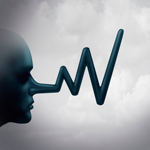 Galvin Legal is launching an investigation on behalf of investors who may have suffered losses investing with JMP Securities LLC. If you suffered losses investing with JMP Securities LLC, then Galvin Legal may be able to help you recover your losses in a Financial Industry Regulatory Authority ("FINRA") arbitration claim.
UPDATE 11/14/2019:According to public records, the FINRA suspended and fined a JMP Securities analyst $20,000 for an alleged conflict of interest. The analyst, who was reportedly registered with JMP Securities in New York, was writing research reports on a company with which he was allegedly engaged in employment discussions. According to the Letter of Acceptance, Wavier & Consent ("AWC"), in February 2018, the analyst purportedly held advanced employment discussions with the chairman of one of the 38 companies he followed in the biotechnology sector. In March 2018, the analyst reportedly received an offer letter from the company and he accepted the offer shortly thereafter. During the same time period, he allegedly co-authored five research reports on the company without disclosing in any of the reports the material conflict of interest arising from his employment discussions. One of the reports reiterated his market outperform rating, according to the AWC. Within two weeks after he received the employment offer, his firm allegedly published three more reports reportedly co-authored by the analyst about the company, according to FINRA. According to reports, the individual has held the title of "Entrepreneur in Residence" at Fortress Biotech since May 2018.
JMP Securities LLC
(CRD# 22208)
(SEC# 8-39613)
As of November 11, 2019, JMP Securities LLC's FINRA BrokerCheck Report contains the following:
6

Regulatory Event Disclosures
Main Office Location
600 MONTGOMERY STREET, SUITE 1100
SAN FRANCISCO, CA 94111
UNITED STATES
Mailing Address
600 MONTGOMERY STREET, SUITE 1100
SAN FRANCISCO, CA 94111
UNITED STATES
Business Telephone Number
(415) 835-8900
Direct Owners and Executive Officers
JMP HOLDING LLC, PARENT COMPANY
JACKSON, RAYMOND SIVA (CRD#:5563363), MANAGING DIRECTOR, CHIEF FINANCIAL OFFICER
LEHMANN, MARK LAWRENCE (CRD#:2232490), PRESIDENT
MOGAVERO, EGIDIO (CRD#:1128820), MANAGING DIRECTOR , CCO, ROSFP
SPURR, JEFFREY HOLMES (CRD#:1384716), MANAGING DIRECTOR, DIRECTOR OF RESEARCH
SWEENEY, CHARLES KEVIN JR (CRD#:2171766), MANAGING DIRECTOR, DIRECTOR OF TRADING AND SALES TRADING
WEINER, LEE DAVID (CRD#:2791492), OPTIONS TRADING SUPERVISOR, ROSFP
WRIGHT, THOMAS ROWE (CRD#:1189433), MANAGING DIRECTOR, DIRECTOR OF EQUITIES
FINRA requires brokerage firms to conduct due diligence on investments and to conduct a suitability analysis when recommending securities to a customer that takes into account the customer's knowledge and experience. Brokerage firms that fail to conduct adequate due diligence or that make unsuitable recommendations can be held responsible for the customer's losses in a FINRA arbitration claim.
If you suffered losses investing with JMP Securities LLC and would like a free consultation with a securities attorney, then please call Galvin Legal at 1-800-405-5117.
This information is all publicly available and provided to you by Galvin Legal.
Galvin Legal is a national securities arbitration, securities mediation, securities litigation, securities fraud, securities regulation and compliance, and investor protection law practice. For more information on Galvin Legal and its representation of investors, please visit www.galvinlegal.com or call 1-800-405-5117.