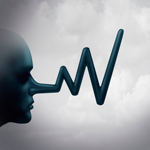 UPDATE 4/11/2020: According to FINRA's February 2020 Disciplinary Actions: "Key Investment Services LLC (CRD #136300, Brooklyn, Ohio) December 5, 2019 – An AWC was issued in which the firm was censured, fined $425,000, ordered to pay $589,221.66, plus interest, in restitution to customers, ordered to pay disgorgement to customers in the amount of $134,169.40, plus interest, and is also required to certify in writing to FINRA that it has implemented supervisory systems and WSPs reasonably designed to address each of the areas of conduct identified in the AWC, and to achieve compliance with suitability requirements for unit investment trust (UIT) transactions. In determining the appropriate sanction in this matter, FINRA considered, among other factors, that the firm previously paid $470,818.75 in restitution to complaining and non-complaining customers. The customers who already received payment from the firm are not receiving restitution as part of this AWC. Without admitting or denying the findings, the firm consented to the sanctions and to the entry of findings that it failed to establish and maintain supervisory systems and procedures that were reasonably designed to achieve compliance with its suitability obligations when recommending certain UITs, which invested in leveraged closed-end funds. The findings stated that the firm also failed to provide reasonable guidance or training to its registered representatives, including supervisors, about the potential risks and volatility of these products. Although the firm manually reviewed these transactions, it failed to identify or reasonably follow up on red flags in recommended purchases of UITs that raised suitability concerns due to the customer's risk tolerance and investment profile. The firm has since undertaken significant efforts to address supervisory and operational issues that FINRA raised during its investigation, including independently retaining compliance and product consultants. The findings also stated that the firm failed to enforce its supervisory procedures that required both the collection and documentation of customer specific suitability factors on account update forms when making new recommendations of securities to existing customers. Subsequently, the firm addressed the problem by authorizing registered representatives to enter account update information directly into the firm's system, with confirmations sent to the customers and, among other things, blocking newly solicited trades until the account update form had been obtained or the information had been otherwise entered into the firm's systems. The findings also included that the firm provided inaccurate information to customers in switch disclosure letters regarding the sales charges, costs and expenses of the UITs. Although the firm also provided the customers with a copy of the prospectuses for the UITs, which included a fee table, the inaccurate information on the letters potentially confused certain customers by making switching into the new UIT appear more financially advantageous. The firm identified through its surveillance function that its letters were not always completely or accurately disclosing the fees on UIT switches. Later, the firm issued guidance to its sales force, including guidance regarding the calculation of fees, which reduced but did not eliminate the exception rates previously identified in the letters. The firm eventually corrected the problem when it eliminated the manual estimation and transcription of sales charges and/or expenses and instead attached to the letter a copy of the fee table from the UIT prospectus. (FINRA Case #2013039634703)"
Galvin Legal, PLLC is launching an investigation on behalf of investors who may have suffered losses investing with Key Investment Services. If you suffered losses investing with Key Investment Services, then Galvin Legal, PLLC may be able to help you recover your losses in a Financial Industry Regulatory Authority ("FINRA") arbitration claim.
Key Investment Services
(CRD# 136300)
(SEC# 801-65060, 8-66999)
As of April 4, 2020, Key Investment Services's FINRA BrokerCheck Report contains the following:
2

Regulatory Event Disclosures
Main Office Location
4900 TIEDEMAN ROAD
OH-01-49-0215
BROOKLYN, OH 44144
USA
Mailing Address
4900 TIEDEMAN ROAD
OH-01-49-0215
BROOKLYN, OH 44144
USA
Business Telephone Number
888-547-2968
Direct Owners and Executive Officers
KEYBANC CAPITAL MARKETS INC. (CRD#:566), SOLE OWNER
FERGUSON, EMILY E (CRD#:3107040), CHIEF OPERATING OFFICER
FORESTA, CYNTHIA JEAN (CRD#:2445804), CHIEF COMPLIANCE OFFICER
GULLA, MATTHEW TODD (CRD#:3040637), CHIEF ADMINISTRATIVE OFFICER
HANSEN, PAUL ANTHONY (CRD#:1652135), CHIEF EXECUTIVE OFFICER, PRESIDENT
KOVACHICK, MARK ALLAN (CRD#:5390571), CHIEF FINANCIAL OFFICER
SCHLEY, DAVID MICHAEL (CRD#:2754738), REGISTERED MUNICIPAL PRINCIPAL
WEICK, PAUL ALFRED II (CRD#:2286289), CHIEF LEGAL OFFICER
FINRA requires brokerage firms to conduct due diligence on investments and to conduct a suitability analysis when recommending securities to a customer that takes into account the customer's knowledge and experience. Brokerage firms that fail to conduct adequate due diligence or that make unsuitable recommendations can be held responsible for the customer's losses in a FINRA arbitration claim.
If you suffered losses investing with Key Investment Services and would like a free consultation with a securities attorney, then please call Galvin Legal, PLLC at 1-800-405-5117.
This information is all publicly available and is being provided to you by Galvin Legal, PLLC.
Galvin Legal, PLLC is a national securities arbitration, securities mediation, securities litigation, securities fraud, securities regulation and compliance, and investor protection law practice. For more information on Galvin Legal, PLLC and its representation of investors, please visit www.galvinlegal.com or call 1-800-405-5117.