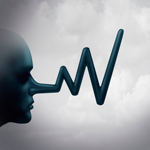 Galvin Legal, PLLC is launching an investigation on behalf of investors who may have suffered losses investing with Maxim Group. If you suffered losses investing with Maxim Group, then Galvin Legal, PLLC may be able to help you recover your losses in a Financial Industry Regulatory Authority ("FINRA") arbitration claim.
As of April 4, 2020, Maxim Group's FINRA BrokerCheck Report contains the following:
27

Regulatory Event Disclosures
1

Arbitration Disclosures
Main Office Location
405 LEXINGTON AVENUE
NEW YORK, NY 10174
USA
Mailing Address
405 LEXINGTON AVENUE
NEW YORK, NY 10174
USA
Business Telephone Number
212-895-3500
Direct Owners and Executive Officers
MAXIM PARTNERS LLC, MEMBER
MJR INC., MEMBER
DICLEMENTE, ANTHONY (CRD#:1673140), CHIEF ADMINISTRATIVE OFFICER
EVANS, TIPTON (CRD#:6118339), CHIEF COMPLIANCE OFFICER
FIORE, CHRISTOPHER JAMES (CRD#:2269479), PRESIDENT, DIRECTOR OF CAPITAL MARKETS
GREENBAUM, LEONARD ALLEN (CRD#:804886), DIRECTOR OF OPTIONS TRADING
LAROSA, PAUL GEORGE (CRD#:1900695), HEAD OF SYNDICATE/ACTING DIRECTOR OF ASSET MANAGEMENT
MESSINGER, MICHAEL SPENCER (CRD#:1403506), MSP
MURPHY, TIMOTHY GERARD (CRD#:1836629), FINOP/CFO
RABINOWITZ, MICHAEL (CRD#:1141255), CHAIRMAN, CEO
ROSE, EDWARD LAWRENCE (CRD#:1791912), GENERAL COUNSEL
SERGIO, JOHN PETER (CRD#:1474341), CHIEF OPERATING OFFICER/CHIEF OPERATIONS OFFICER
TELLER, CLIFFORD ADAM MR. (CRD#:4631188), DIRECTOR OF CORPORATE FINANCE
TERRANOVA, JAMIE MICHAEL (CRD#:4465828), HEAD OF FIXED INCOME SALES
VENDETTI, ANTHONY V (CRD#:2574608), DIRECTOR OF RESEARCH
VITALE, WILLIAM CHRISTIAN (CRD#:2669953), DIRECTOR OF TRADING
ZAPPONE, FRANCO VINCENT (CRD#:1864009), BRANCH OFFICER OF WOODBURY OFFICE
FINRA requires brokerage firms to conduct due diligence on investments and to conduct a suitability analysis when recommending securities to a customer that takes into account the customer's knowledge and experience. Brokerage firms that fail to conduct adequate due diligence or that make unsuitable recommendations can be held responsible for the customer's losses in a FINRA arbitration claim.
If you suffered losses investing with Maxim Group and would like a free consultation with a securities attorney, then please call Galvin Legal, PLLC at 1-800-405-5117.
This information is all publicly available and is being provided to you by Galvin Legal, PLLC.
Galvin Legal, PLLC is a national securities arbitration, securities mediation, securities litigation, securities fraud, securities regulation and compliance, and investor protection law practice. For more information on Galvin Legal, PLLC and its representation of investors, please visit www.galvinlegal.com or call 1-800-405-5117.