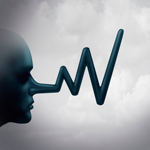 UPDATE 4/11/2020: According to FINRA's February 2020 Disciplinary Actions: "Microventure Marketplace Inc. (CRD #152513, Austin, Texas) December 30, 2019 – An AWC was issued in which the firm was censured and fined $40,000. Without admitting or denying the findings, the firm consented to the sanctions and to the entry of findings that it failed to file the private placement memorandum with FINRA in connection with those offerings. The findings stated that the firm also made one late private placement filing. Although the firm used an automated alert system to notify a compliance principal about required filings, the individual who received the alerts failed to make the filings. The firm later terminated the compliance principal's association with the firm for failure to make the required filings. (FINRA Case #2017052392101)"
Galvin Legal, PLLC is launching an investigation on behalf of investors who may have suffered losses investing with Microventure Marketplace. If you suffered losses investing with Microventure Marketplace, then Galvin Legal, PLLC may be able to help you recover your losses in a Financial Industry Regulatory Authority ("FINRA") arbitration claim.
Microventure Marketplace
(CRD# 152513)
(SEC# 8-68458)
As of April 4, 2020, Microventure Marketplace's FINRA BrokerCheck Report contains the following:
1

Regulatory Event Disclosures
Main Office Location
11601 ALTERRA PARKWAY
SUITE 100
AUSTIN, TX 78758
USA
Mailing Address
11601 ALTERRA PARKWAY
SUITE 100
AUSTIN, TX 78758
USA
Business Telephone Number
512-461-3686
Direct Owners and Executive Officers
MICROVENTURES INC, SHAREHOLDER
CLARK, WILLIAM MICHAEL (CRD#:5741424), CEO/PRESIDENT
GRAY, TYLER RANDALL (CRD#:5772730), COO/SECRETARY/FINOP
WILLMORE, ELIZABETH MAGDALENA (CRD#:2697868), CCO
FINRA requires brokerage firms to conduct due diligence on investments and to conduct a suitability analysis when recommending securities to a customer that takes into account the customer's knowledge and experience. Brokerage firms that fail to conduct adequate due diligence or that make unsuitable recommendations can be held responsible for the customer's losses in a FINRA arbitration claim.
If you suffered losses investing with Microventure Marketplace and would like a free consultation with a securities attorney, then please call Galvin Legal, PLLC at 1-800-405-5117.
This information is all publicly available and is being provided to you by Galvin Legal, PLLC.
Galvin Legal, PLLC is a national securities arbitration, securities mediation, securities litigation, securities fraud, securities regulation and compliance, and investor protection law practice. For more information on Galvin Legal, PLLC and its representation of investors, please visit www.galvinlegal.com or call 1-800-405-5117.