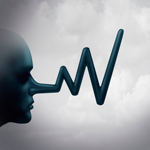 UPDATE 4/11/2020: According to FINRA's March 2020 Disciplinary Actions: "Prudential Investment Management Services LLC (CRD #18353, Newark, New Jersey) January 14, 2020 – An AWC was issued in which the firm was censured, fined $1,000,000 and required to retain one or more qualified independent consultants not unacceptable to FINRA to conduct a comprehensive review of the adequacy of its compliance with FINRA rules in connection with the violations described in the AWC. Without admitting or denying the findings, the firm consented to the sanctions and to the entry of findings that it disseminated inaccurate information about group variable annuities expense ratios and inaccurate historical performance information about investment options offered in those annuities. The findings stated that the firm disseminated or made available inaccurate information about the third-party ratings for mutual funds underlying those investment options. The inaccurate information included material inaccuracies and was contained in communications for retirement plan participants and of plan sponsors. Moreover, the firm disclosed performance data of money market fund investment options in certain types of client-facing communications, but omitted information regarding those funds' seven-day yield as required by SEC Rule 482(e) under the Securities Act of 1933. The inaccuracies and omissions occurred in nine different types of publications. As a result, sponsors and participants using the inaccurate and/or incomplete communications that the firm provided were not provided with information to enable them to correctly assess or compare the costs associated with different investment options, the historical performance, or the potential return of those investments. Although account statements contained accurate performance returns and accurate participant account values, prospectuses disclosed minimum and maximum expenses, and the firm charged accurate fees, this did not cure the fact that it created the risk that sponsors and participants would make investment decisions based upon the inaccurate and/or incomplete information distributed or made available by the firm. The findings also stated that the firm failed to have a supervisory system, including WSPs, reasonably designed to achieve compliance with the content standards of FINRA's advertising rule. The firm did not implement supervisory controls and procedures reasonably designed to verify the accuracy of the expense ratio, historical performance and rating information it distributed and made available to plan participants and sponsors, or to ensure that it included seven-day yield information in publications regarding money market funds when required. (FINRA Case #2015047966801)"
Galvin Legal, PLLC is launching an investigation on behalf of investors who may have suffered losses investing with Prudential Investment Management Services. If you suffered losses investing with Prudential Investment Management Services, then Galvin Legal, PLLC may be able to help you recover your losses in a Financial Industry Regulatory Authority ("FINRA") arbitration claim.
Prudential Investment Management Services
(CRD# 18353)
(SEC# 8-36540)
As of April 4, 2020, Prudential Investment Management Services's FINRA BrokerCheck Report contains the following:
5

Regulatory Event Disclosures
Main Office Location
655 BROAD STREET
19TH FLOOR
NEWARK, NJ 07102
UNITED STATES
Mailing Address
655 BROAD STREET
19TH FLOOR
NEWARK, NJ 07102
UNITED STATES
Business Telephone Number
973-802-6000
Direct Owners and Executive Officers
PIFM HOLDCO, LLC, SOLE MEMBER
BOLAND, PETER JOHN (CRD#:2884756), SENIOR VICE PRESIDENT, CHIEF ADMINISTRATIVE OFFICER AND PRINCIPAL OPERATIONS OFFICER
BOUCHER, FRANCINE BERNADETTE (CRD#:2221023), VP AND CHIEF LEGAL OFFICER
CHRISTOLINI, JOHN NORMAN (CRD#:4141296), ADDITIONAL CHIEF COMPLIANCE OFFICER
GEMUS, JAMES VINCENT (CRD#:4568219), EXECUTIVE VICE PRESIDENT
HASTINGS, MARK ROBERT (CRD#:4195981), SENIOR VICE PRESIDENT AND CHIEF COMPLIANCE OFFICER
LEZON, STANLEY ANDREW (CRD#:5355637), PRINCIPAL OPERATIONS OFFICER
PARKER, STUART SHERMAN (CRD#:1767335), EXECUTIVE VICE PRESIDENT
PUZIO, PETER JOSEPH MR (CRD#:2863743), SENIOR VICE PRESIDENT, CO-CHIEF OPERATIONS OFFICER
SCARAMELLA, ADAM (CRD#:2746273), PRESIDENT AND GENERAL SECURITIES PRINCIPAL
SCHLENKER, HANSJERG (CRD#:1909224), SENIOR VICE PRESIDENT AND CHIEF OPERATIONS OFFICER
SMIT, ROBERT PHILIP (CRD#:2332366), FINOP AND PRINCIPAL FINANCIAL OFFICER
FINRA requires brokerage firms to conduct due diligence on investments and to conduct a suitability analysis when recommending securities to a customer that takes into account the customer's knowledge and experience. Brokerage firms that fail to conduct adequate due diligence or that make unsuitable recommendations can be held responsible for the customer's losses in a FINRA arbitration claim.
If you suffered losses investing with Prudential Investment Management Services and would like a free consultation with a securities attorney, then please call Galvin Legal, PLLC at 1-800-405-5117.
This information is all publicly available and is being provided to you by Galvin Legal, PLLC.
Galvin Legal, PLLC is a national securities arbitration, securities mediation, securities litigation, securities fraud, securities regulation and compliance, and investor protection law practice. For more information on Galvin Legal, PLLC and its representation of investors, please visit www.galvinlegal.com or call 1-800-405-5117.