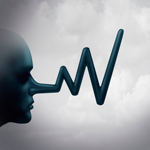 UPDATE 4/11/2020: According to FINRA's February 2020 Disciplinary Actions: "PUMA Capital, LLC (CRD #146744, Purchase, New York) December 4, 2019 – An AWC was issued in which the firm was censured and fined $15,000. Without admitting or denying the findings, the firm consented to the sanctions and to the entry of findings that it failed to implement policies and procedures to reasonably avoid displaying, or engaging in a pattern or practice of displaying, locking or crossing quotations in over-the-counter (OTC) equity securities. The findings stated that as a market maker, the firm was required to display quotations in the OTC market. Other firms engaged in the ship and post process when they displayed a quotation that locked or crossed the firm's displayed quotation. In each instance, the other firm would route an order (ship) to the firm prior to or simultaneously with displaying a quotation (post) that locked or crossed its quotation. Upon executing these orders, the firm refreshed its last quotation by increasing its size at the same displayed price but did not route an order to the other firm displaying quantity at that price. As a result, the firm's quotation locked or crossed the other firm's displayed quotation. The firm's policies and procedures did not require its traders to make reasonable efforts to first contact or route an order to execute against the full displayed size of any quotation before locking or crossing that quotation. (FINRA Case #2016048849001)"
Galvin Legal, PLLC is launching an investigation on behalf of investors who may have suffered losses investing with Puma Capital. If you suffered losses investing with Puma Capital, then Galvin Legal, PLLC may be able to help you recover your losses in a Financial Industry Regulatory Authority ("FINRA") arbitration claim.
Puma Capital
(CRD# 146744)
(SEC# 8-67849)
As of April 4, 2020, Puma Capital's FINRA BrokerCheck Report contains the following:
6

Regulatory Event Disclosures
Main Office Location
287 BOWMAN AVE
3RD FLOOR
PURCHASE, NY 10577
USA
Mailing Address
287 BOWMAN AVE
3RD FLOOR
PURCHASE, NY 10577
USA
Business Telephone Number
212-269-4100
Direct Owners and Executive Officers
COUGAR FINANCIAL HOLDINGS LLC, MEMBER
HB-PUMA, LLC, MEMBER
GREENSTEIN, IVAN HUGH (CRD#:2626704), FINOP,CFO
GREENSTEIN, JOSHUA AARON (CRD#:2522805), CEO
GUTSHALL, MICHAEL SEELEY (CRD#:2505395), CCO
HENCORP BECSTONE, LC, MEMBER
TIMONY, PETER GERARD (CRD#:3023008), COO
FINRA requires brokerage firms to conduct due diligence on investments and to conduct a suitability analysis when recommending securities to a customer that takes into account the customer's knowledge and experience. Brokerage firms that fail to conduct adequate due diligence or that make unsuitable recommendations can be held responsible for the customer's losses in a FINRA arbitration claim.
If you suffered losses investing with Puma Capital and would like a free consultation with a securities attorney, then please call Galvin Legal, PLLC at 1-800-405-5117.
This information is all publicly available and is being provided to you by Galvin Legal, PLLC.
Galvin Legal, PLLC is a national securities arbitration, securities mediation, securities litigation, securities fraud, securities regulation and compliance, and investor protection law practice. For more information on Galvin Legal, PLLC and its representation of investors, please visit www.galvinlegal.com or call 1-800-405-5117.