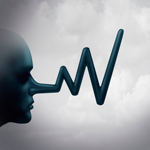 UPDATE 4/11/2020: According to FINRA's March 2020 Disciplinary Actions: "Wintrust Investments LLC fka Wayne Hummer Investments L.L.C. (CRD #875, Chicago, Illinois) January 3, 2020 – An AWC was issued in which the firm was censured, fined $35,000 and required to revise its WSPs. Without admitting or denying the findings, the firm consented to the sanctions and to the entry of findings that in transactions involving municipal securities, it failed to exercise reasonable diligence in ascertaining the best market, and sell in such a market, so that the resultant price to the customer was as favorable as possible under prevailing market conditions. The findings stated that while acting in a principal capacity, the firm relied exclusively on a vendor's proprietary yield curve to determine the transaction price. In so doing, the firm failed to consider all of the Municipal Securities Rulemaking Board (MSRB) Rule G-18(a) factors and ignored contemporaneous inter-dealer transactions in that particular security. The findings also stated that the firm charged unfair and unreasonable mark-ups for these transactions. The firm provided evidence that it has made full restitution of $18,925 to its customers. The findings also included that the firm did not have a reasonable supervisory system, including WSPs, to achieve compliance with its best execution obligations. (FINRA Case #2017053470801)"
Galvin Legal, PLLC is launching an investigation on behalf of investors who may have suffered losses investing with Wintrust Investments (f/k/a Wayne Hummer Investments). If you suffered losses investing with Wintrust Investments (f/k/a Wayne Hummer Investments), then Galvin Legal, PLLC may be able to help you recover your losses in a Financial Industry Regulatory Authority ("FINRA") arbitration claim.
Wintrust Investments (f/k/a Wayne Hummer Investments)
(CRD# 875)
(SEC# 801-64233, 8-484)
As of April 4, 2020, Wintrust Investments's (f/k/a Wayne Hummer Investments) FINRA BrokerCheck Report contains the following:
5

Regulatory Event Disclosures
Main Office Location
231 SOUTH LASALLE STREET
13TH FLOOR
CHICAGO, IL 60604
UNITED STATES
Mailing Address
P.O. BOX 750
CHICAGO, IL 60690-0750
UNITED STATES
Business Telephone Number
312-431-6569
Direct Owners and Executive Officers
WINTRUST BANK, SOLE DIRECT OWNER
CARLISLE, PAUL CLAYTON (CRD#:6314743), DIRECTOR
CORBETT, JAMES EDWARD (CRD#:2371982), CHIEF OPERATIONS OFFICER
GETZ, BERT ATWATER JR (CRD#:4588181), DIRECTOR
GLABE, MARLA FRIEDMAN (CRD#:2339176), DIRECTOR
HEITMANN, SCOTT KEITH (CRD#:2351200), DIRECTOR
HUGHES, TERRANCE GREGORY (CRD#:2823480), DIRECTOR OF SALES
KAMRADT, MICHAEL PAUL (CRD#:1562014), DIRECTOR
KIERNAN, THOMAS JOSEPH (CRD#:714859), MUNICIPAL PRINCIPAL
MCKINNEY, SUZET MEYLIEU (CRD#:7069598), DIRECTOR
ROLDAN, CELENA (CRD#:7069597), DIRECTOR
SILVER, ELLIOTT JOSEPH (CRD#:1594446), CHIEF COMPLIANCE OFFICER
SMYTH, MICHAEL J (CRD#:2802717), CHIEF FINANCIAL OFFICER
SOMMERFIELD, JAMES ALFRED JR (CRD#:2841304), SR. COMPLIANCE OFFICER, INSURANCE PRINCIPAL
ZIDAR, THOMAS PATRICK (CRD#:2128329), CHAIRMAN & CEO
FINRA requires brokerage firms to conduct due diligence on investments and to conduct a suitability analysis when recommending securities to a customer that takes into account the customer's knowledge and experience. Brokerage firms that fail to conduct adequate due diligence or that make unsuitable recommendations can be held responsible for the customer's losses in a FINRA arbitration claim.
If you suffered losses investing with Wintrust Investments (f/k/a Wayne Hummer Investments) and would like a free consultation with a securities attorney, then please call Galvin Legal, PLLC at 1-800-405-5117.
This information is all publicly available and is being provided to you by Galvin Legal, PLLC.
Galvin Legal, PLLC is a national securities arbitration, securities mediation, securities litigation, securities fraud, securities regulation and compliance, and investor protection law practice. For more information on Galvin Legal, PLLC and its representation of investors, please visit www.galvinlegal.com or call 1-800-405-5117.