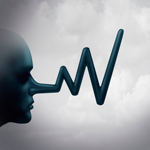 UPDATE 4/7/2020: According to the Financial Industry Regulatory Authority (FINRA), Merrill Lynch, Raymond James & Associates and Raymond James Financial Services have reportedly agreed to pay a combined $12 million in restitution to customers for alleged 529 savings plan violations. FINRA claims that Raymond James & Associates and Merrill Lynch failed to reasonably supervise 529 plan share-class recommendations, allegedly causing customers to pay excess fees on their investments.
Raymond James & Associates has reportedly agreed to pay more than $3.8 million in restitution, while Raymond James Financial Services has reportedly agreed to pay $4.2 million, according to the AWC.
Merrill Lynch has reportedly agreed to pay at least $4 million in restitution relating to the sale of Class C shares to 529 plan accounts with young beneficiaries.
UPDATED: According to records publicly released by FINRA, a panel of arbitrators has awarded $3.2 million a group of 27 Raymond James & Associates customers who alleged unauthorized trading in oil and gas ventures by its former financial advisor James Lyons. James Lyons has been barred by FINRA from acting as a broker or otherwise associating with a broker-dealer firm.
According to the award, between February 2013 and November 2017, James Lyons allegedly invested the Claimants in oil and gas Master Limited Partnerships ("MLPs") and Unit Investment Trusts, including, but not limited to, Linn Energy, Memorial Production Partners, Calumet Partners, and Cushing MLP Funds, without their approval. The Claimants portfolios were allegedly over concentrated with approximately 80% invested in oil and gas MLPs, and when oil prices took a dive in 2014, so did the value of the portfolios.
The arbitration panel reportedly awarded approximately $3.2 million, plus interest, to the 27 customers (primarily in compensatory damages). The Claimants reportedly had asked for $8.9 million.
Galvin Legal, PLLC is launching an investigation on behalf of investors who may have suffered losses investing with Raymond James & Associates. If you suffered losses investing with Raymond James & Associates, then Galvin Legal, PLLC may be able to help you recover your losses in a Financial Industry Regulatory Authority ("FINRA") arbitration claim.
Raymond James & Associates
(CRD# 705)
(SEC# 801-10418, 8-10999)
As of April 4, 2020, Raymond James & Associates's FINRA BrokerCheck Report contains the following:
130

Regulatory Event Disclosures
71

Arbitration Disclosures
Main Office Location
880 CARILLON PARKWAY
ST. PETERSBURG, FL 33716
UNITED STATES
Mailing Address
880 CARILLON PARKWAY
ST. PETERSBURG, FL 33716
UNITED STATES
Business Telephone Number
727-567-1000
Direct Owners and Executive Officers
RAYMOND JAMES FINANCIAL, INC.
HOLDING COMPANY
ACKART, JENNIFER CAROL (CRD#:2568287)
CHIEF FINANCIAL OFFICER
ARIYAN, GERALD HAIG (CRD#:2326282)
PRESIDENT, ALEX. BROWN DIVISION
BARKO, SHAWN JOSEPH (CRD#:2690394)
CHIEF COMPLIANCE OFFICER
BREDIN, EMMA (CRD#:6895161)
DIRECTOR
BUNN, JAMES EDWARD (CRD#:3130320)
DIRECTOR
CAMPAGNOLI, VINCENT JOHN (CRD#:1421076)
CHIEF INFORMATION OFFICER
CURTIS, SCOTT (CRD#:1707935)
DIRECTOR
ELWYN, TASHTEGO SPRING (CRD#:2319098)
PRESIDENT – CHIEF EXECUTIVE OFFICER DIRECTOR
FRULAND, ERIK MILLS (CRD#:2179942)
DIRECTOR; PRESIDENT, ASSET MANAGEMENT SERVICES DIVISION
HELAL, TAREK (CRD#:4240999)
DIRECTOR
JENSON, KIM RACHELLE (CRD#:2155447)
CHIEF OPERATING OFFICER
JULIEN, JEFFREY PAUL (CRD#:1453432)
DIRECTOR
MARTIN, PHILIP ROGER (CRD#:2613565)
RIA CHIEF COMPLIANCE OFFICER
OLLIA, MARSHALL FARROKH (CRD#:3195972)
PRINCIPAL FINANCIAL OFFICER / FINOP
SANTELLI, JONATHAN (CRD#:6306997)
GENERAL COUNSEL / SECRETARY
SHOUKRY, PAUL MARONE (CRD#:5804809)
DIRECTOR; TREASURER
SICKLING, JAMES PHILIP (CRD#:1240810)
DIRECTOR
TREMAINE, THOMAS ROBERT (CRD#:1524109)
EXECUTIVE VICE PRESIDENT, DIRECTOR, PRINCIPAL OPERATIONS OFFICER
FINRA requires brokerage firms to conduct due diligence on investments and to conduct a suitability analysis when recommending securities to a customer that takes into account the customer's knowledge and experience. Brokerage firms that fail to conduct adequate due diligence or that make unsuitable recommendations can be held responsible for the customer's losses in a FINRA arbitration claim.
If you suffered losses investing with Raymond James & Associates and would like a free consultation with a securities attorney, then please call Galvin Legal, PLLC at 1-800-405-5117.
This information is all publicly available and is being provided to you by Galvin Legal, PLLC.
Galvin Legal, PLLC is a national securities arbitration, securities mediation, securities litigation, securities fraud, securities regulation and compliance, and investor protection law practice. For more information on Galvin Legal, PLLC and its representation of investors, please visit www.galvinlegal.com or call 1-800-405-5117.